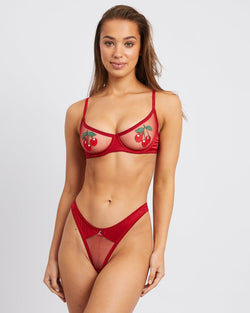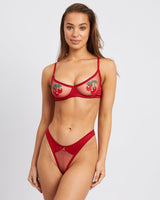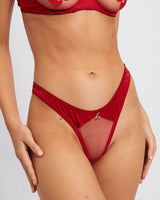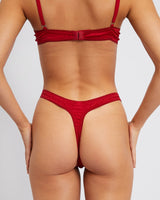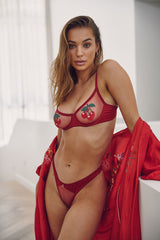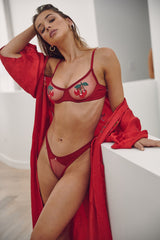 Cherry on Top Thong | Red
This thong is the icing on the cake, the piece to resistance, the cherry on top.
Who doesn't love to get a little fruity?! 
Loved by celebrities world wide, the Saturday the Label best selling fruity cherry on top thong!


This cherry on top thong features a flattering mid-rise fit, fun cherry decal to tie together the satin and mesh finishes. Versatile, hyper-resistant, thin, elegant, stretchy, soft and breathable, making it twice comfortable than your regular lace variety thongs. 

Discover More:


Styling Tip
This set is designed to make you feel happy. Adding a little spice into your day, even if you're the only one that knows about it. 
When shopping Saturday underwear, they are true to sizes listed below.

If you are in between sizes, we always recommend going up a size for extra comfort.
Briefs, Thongs and G Strings