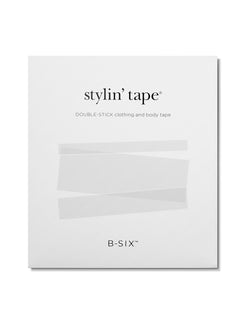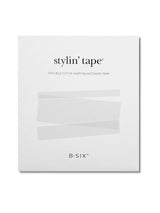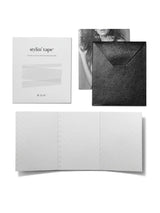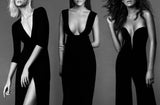 The perfect take everywhere item for quick wardrobe fixes on the go.

The B-Six Stretchy Stylin' & Body tape keeps your clothes where they belong... on you.  Why we love Stylin Tape:
Flexible to move with you
Unique stretchy tape flexes without popping off
Easy peel and stick
Easy to use precut strips
Hypoallergenic
Made in the USA with the highest quality medical adhesives available

Chic purse friendly pack
Keeps tape clean and protected on the go
18x Thin Styling Tape Strips (.25" x 3")
Unique thin strips for a pucker-free look on
lightweight fabrics that need to flow.

10x Medium Styling Tape Strips (.5" x 3")
Anchors shoulder straps and closes
blouse gaps on medium weight fabrics.

4x Large Styling Tape Strips (1" x 3")
Exclusive extra wide size for stronger hold on 
strapless bras and heavier dresses.