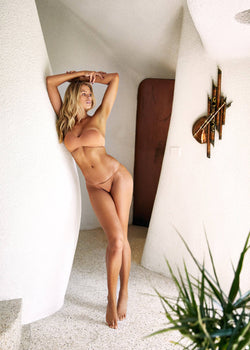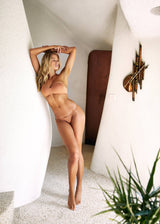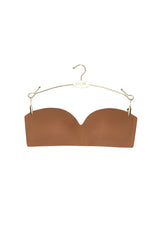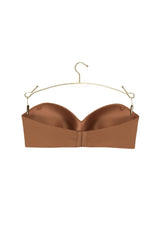 A bra that's not fitted correctly can cause regular discomfort, back problems, impact your productivity and change the way your clothes sit on your body (and how your curves look!) Support, comfort and longevity comes from the right fit, so we're glad you're taking the time to make sure you pick the perfect Rose and Bare bra. To use our easy fit guide, all you need is your measurements.
Hot tip: if you don't have a measuring tape, you can use string and a ruler to take your measurements.
Your band size
Your cup size
Breast Implants
The way to measure your band length does not change with implants, however your cup size will.
Measuring for your new cup size with implants is not normal breast tissue. With your tape measure parallel to the floor, measure your breast from where your breast begins in your cleavage, across your breast apex, then over to where your breast ends near the armpit. With this measurement, are your band measurement, use the table below to determine your cup size.