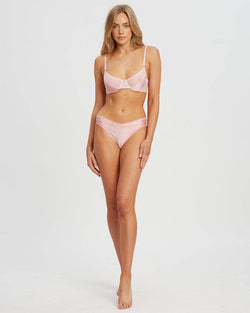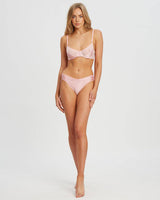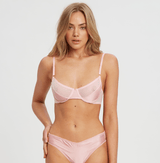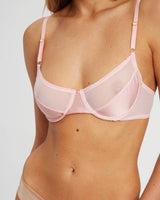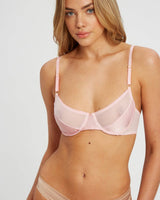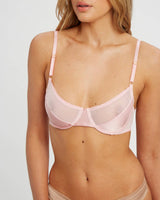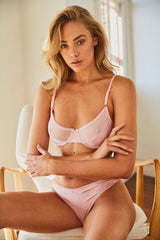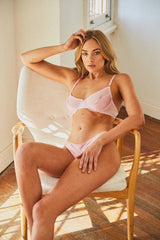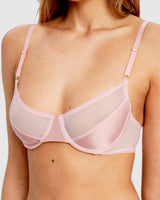 Rosie Underwire Bra | Pink
On Wednesday's we wear pink. 


Our Rosie underwire bras are made with elastane mesh that provides the ultimate stretch, without losing shape. This bra has been designed with silky satin paneling on the breast for some extra coverage and a thick and adjustable back-strap 
that provides the ultimate comfort and support. 


This bra comes with adjustable shoulder straps, scolloped elastic edges and coated gold hardware.

The Rosie underwire is true to size, however if you are
between sizes, we recommend going down a size as our bra cups are flexible, and the mesh is elastane based, so its super stretchy and allows for multiple cup sizes. 
Saturday sizing 1, 2, 3 fits?
We know shopping online for a bra can be tricky! Fortunately these bras and bralettes are all made of a soft elastic based mesh material that is quite versatile, the under-bust bands are made of elastic and the breast cups flexible, meaning our bras and bralettes fit a range of cup sizes.
UNDERWIRE, BRALETTES AND BODYSUITS

Using your Australian dress size and cup size, use our size guide below:

Step 1: What is your Australian dress size? 4, 6, 8, 10, 12, 14
Step 2: What is your bra cup size? A, B, C, D, DD
Select your cup and dress size to find your Saturday size 1, 2 or 3: