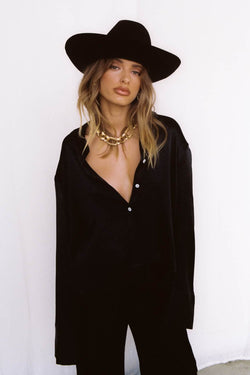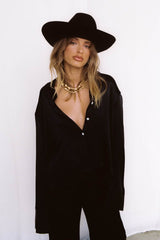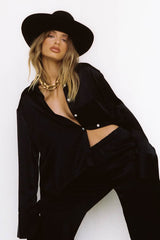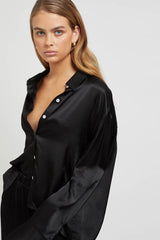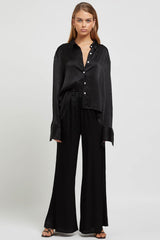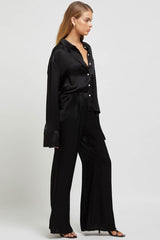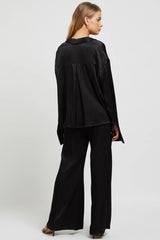 Rising Satin Shirt | Black
From drinks with the girls to breakfast in bed. We know, it's the dream!
Luxe feeling satin, super comfy fit and versatile to dress up and down. SNDYs The Label have nailed this one and we could not be happier to stock it. 
Welcome to the comfort zone ladies!
Button down front
Comfortable Fit 
48% Viscose 52% Rayon
Pair with our Rising Satin Pants for the complete look. Model is wearing a size XS (6).
Discover More:

Brand: SNDYS
Category: Sleepwear & Loungewear
Style: Top
Wear It With: Rising Satin Pant