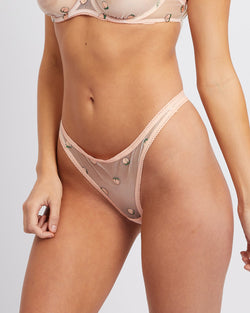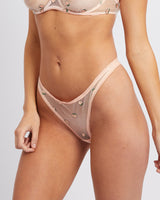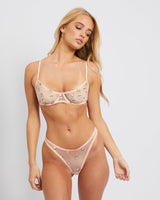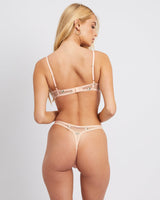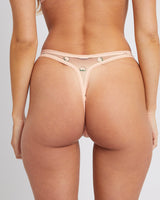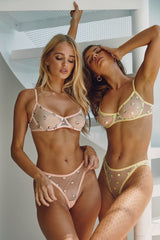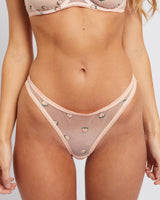 Who doesn't love to get a little peachy keen with their lingerie?! 
Everything is looking peach now you have your hands on this fruity beauty.
The most divine of peach colours, this thong is shrouded in hand drawn cotton embroidered peaches.

Versatile, hyper-resistant, thin, elegant, stretchy, soft and breathable, making it twice comfortable than your regular lace variety thongs.

Discover More:
Brand: Saturday The Label
Category: Lingerie
Style: Knickers
Wear It With: Peachy Keen Bra
When shopping Saturday underwear, they are true to sizes listed below.

If you are in between sizes, we always recommend going up a size for extra comfort.
Briefs, Thongs and G Strings