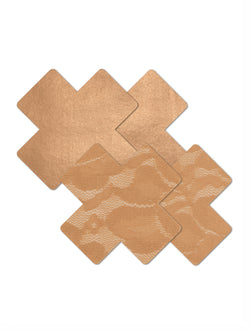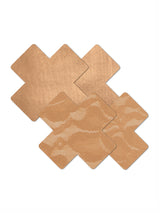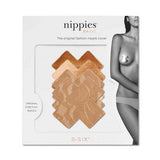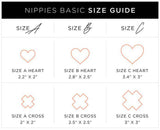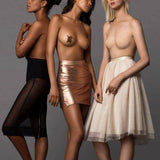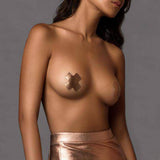 Nipple Cover Basics | Caramel Cross
The perfect solution when you can't (or don't want to!) wear a bra.


Unlike other nipple covers, Nippies stretch and form to curves for a wrinkle-free fit just like a bra. Coordinate them with your outfit, lingerie and swim. Women want pretty lingerie in an array of colors, and Nippies prove adhesive foundations should never be an exception.


Made with the exclusive breathable Soft-StretchTM technology. These Nippies Basics are smooth and are slightly supportive. 
Available in satin and lace for beautiful coverage, 
Nippies are the nipple covers you won't want to hide. 
Includes: 
2 pairs of disposable nipple covers
1 pair of caramel lace and 1 pair of caramel satin cross shape
4 nipple pads & 2 mini patch tests.