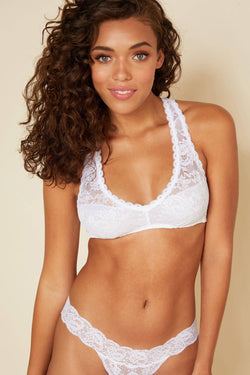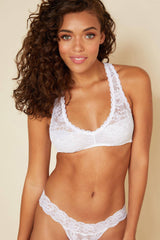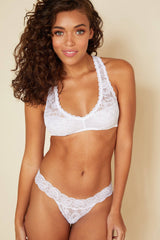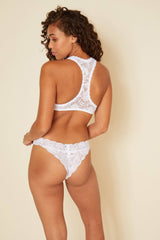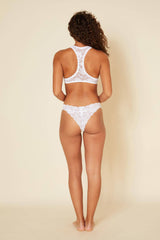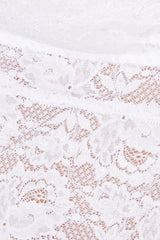 Never Say Never Racer Back Bralette | White
This racer back will have you racing back.
35 years of experience gives you this best seller!
Wireless racerback bralette
Supportive band under the bust
Lined with Power mesh lining
Soft, stretch non-sheer scalloped lace that lays flat
Pullover style
Lace: 91% polyamide, 9% Elasthane 
Lining:  100% polyamide
Made with love, in Italy. 
Take it from the experts. Cosabella have been perfecting the fit for over 35 years.
Small: 10C - 12 A/B
Medium: 12C - 14A/B
Large 14C - 16A/B
Hand washing bras is preferred over machine washing. Make sure to use luke warm water and an alcohol-free detergent. It's best to let your intimates soak for up to an hour, while gently rubbing the fabric together to remove any dirt. Rinse in cool water.

When you're finished washing, be careful not to wring or squeeze your bra. Instead, place the washed piece on top of a dry, fluffy towel, and layer another towel on top to gently press any excess water out.
Hang drying lingerie is a must. Never place your bra inside the dryer. Tumble dryers can break down the elastic within your lace, causing it to shrink or fall apart. If you air dry your delicates, they will last much longer.