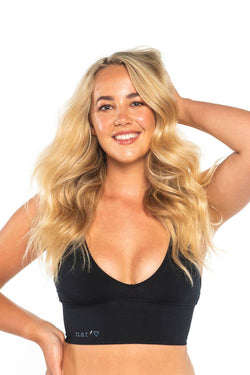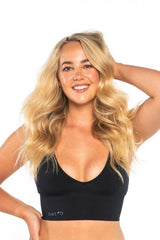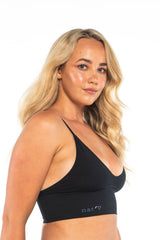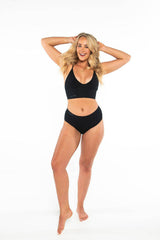 Classic Crop Black | Long Firm Waistband
This crop will be the most comfy you'll ever wear.
Introducing the nat'v Classic Crop, made from nat'v signature fabric blend using Lenzing Tencel.Designed with no wires, and a slightly wider waist band this crop will be one that you'll wear, to be at your most comfiest everyday. Perfect for those lazy days around the house or when you just need comfort at work. 
80% Biodegradable 
Eco Soft Technology – For that barely there feel
100% Vegan 
Enhanced Breathability – Great at moisture absorption and odour control  
Made from Renewable Wood Sources – Sustainably farmed organic beech trees
Minimal Footprint on Both Carbon and Water Resources - A better choice
OKEO TEX 100 Standard Certified – Safe from harmful chemicals
We recommend sizing up for extra comfort
No-wires, with wide waist band to hold in unwanted bulges 
When wearing this crop, it should sit naturally under the bust area. The band will start off very tight and stretch to fit your natural waist size. So give it a day! Feel free to stretch it a little at the start to get it going.