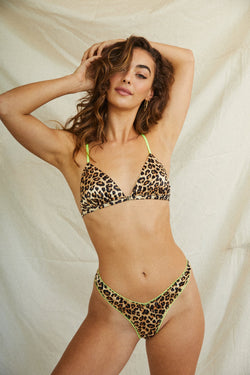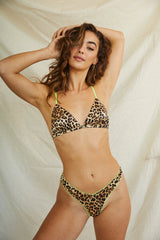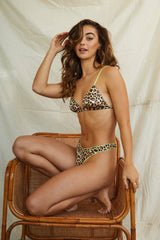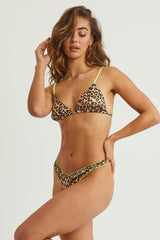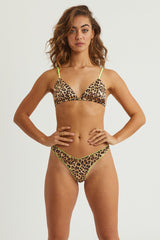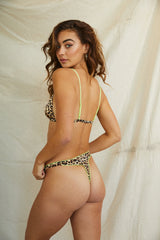 Cher Leopard Print Bralette
BY ELLE FERGUSON: An exclusive collaboration that blends fun and playful confidence with thoughtful detailing, giving each piece a unique and feminine feel.
This lush leopard print satin bralette and thong set is the perfect addition to your underwear collection. Made to be layered under a blazer or sheer shirt the neon yellow detailing is sure to make you smile. 
Tri-style bralette with neon yellow straps
Soft leopard print satin fabric
Strong magnetic clasp at front
Elastic under-bust and back strap
Adjustable shoulder straps
Mid rise thong with neon yellow trims
Cotton inner lining and scolloped elastic edging
Hand wash separately and lay flat to dry
Made responsibly in our ethical factory
Discover More:
Brand: Saturday The Label
Category: Lingerie
Style: G-String
Wear it with: Cher Leopard Print Thong
Sizing 1, 2, 3, 4 fits what cup sizes?
Size 1 (S) = 8A-B-C, 10A-B
Size 2 (M) = 8D, 10C-D, 12A-B, 14A
Size 3 (L) = 12C-D, 14B-C, 10DD
Size 4 (XL) = 10E, 12DD-E, 14D