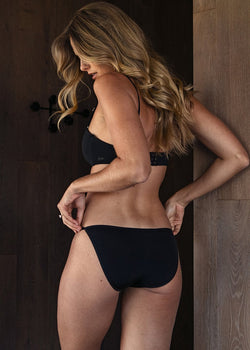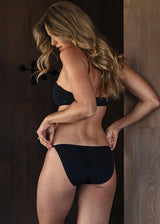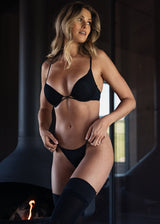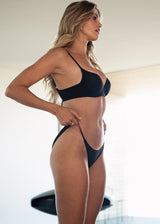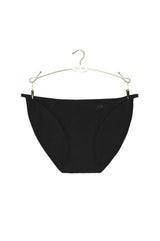 Let's keep it brief, this pack is a dream. 
An everyday go-to. 
Rose & Bare briefs will make you feel confident and comfortable in any outfit. The perfect addition to your wardrobe and are carefully designed to stay in place. 
High Quality Elastic 
Breathable Cotton Gusset
Rose & Bare Silk Touch Fabric 
14% Spandex, 86% Nylon, 100% Sexy 
Sold in a pack of three. For more coverage, we recommend you size up.
Discover More:
Brand: Rose & Bare
Category: Lingerie
Style: Brief
Wear It With: Little Lift Bra, Everyday Bra and/or Strapless