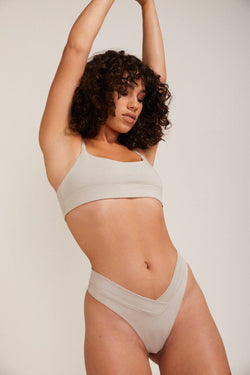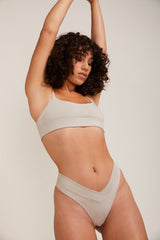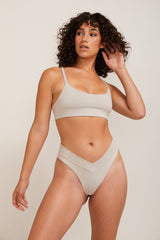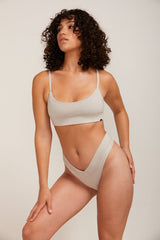 Billie Organic Cotton G String | Stone
 Aw you silly Billie, Organic + Cotton + Cute = possible. 
This unique V front design featuring a cheeky string cut back. 

Billie sits gently on your hips for undetectable wear & the most flattering fit. 
Flat panel waistband
Soft & Comfortable Elastic Free Waistband
Sits Gently on the hips
Also available in Black.